Thursday, April 1, 2021 -
Location:
Students will receive Zoom details via Canvas
Are you an ECE student who is trying to make sense of the technical cores available to you? Are you looking for more information on specific courses and research areas? Do you want to hear why your professors are excited about their fields of study? Come out to ECE Tech Core Night, hosted by HKN, and have your questions answered!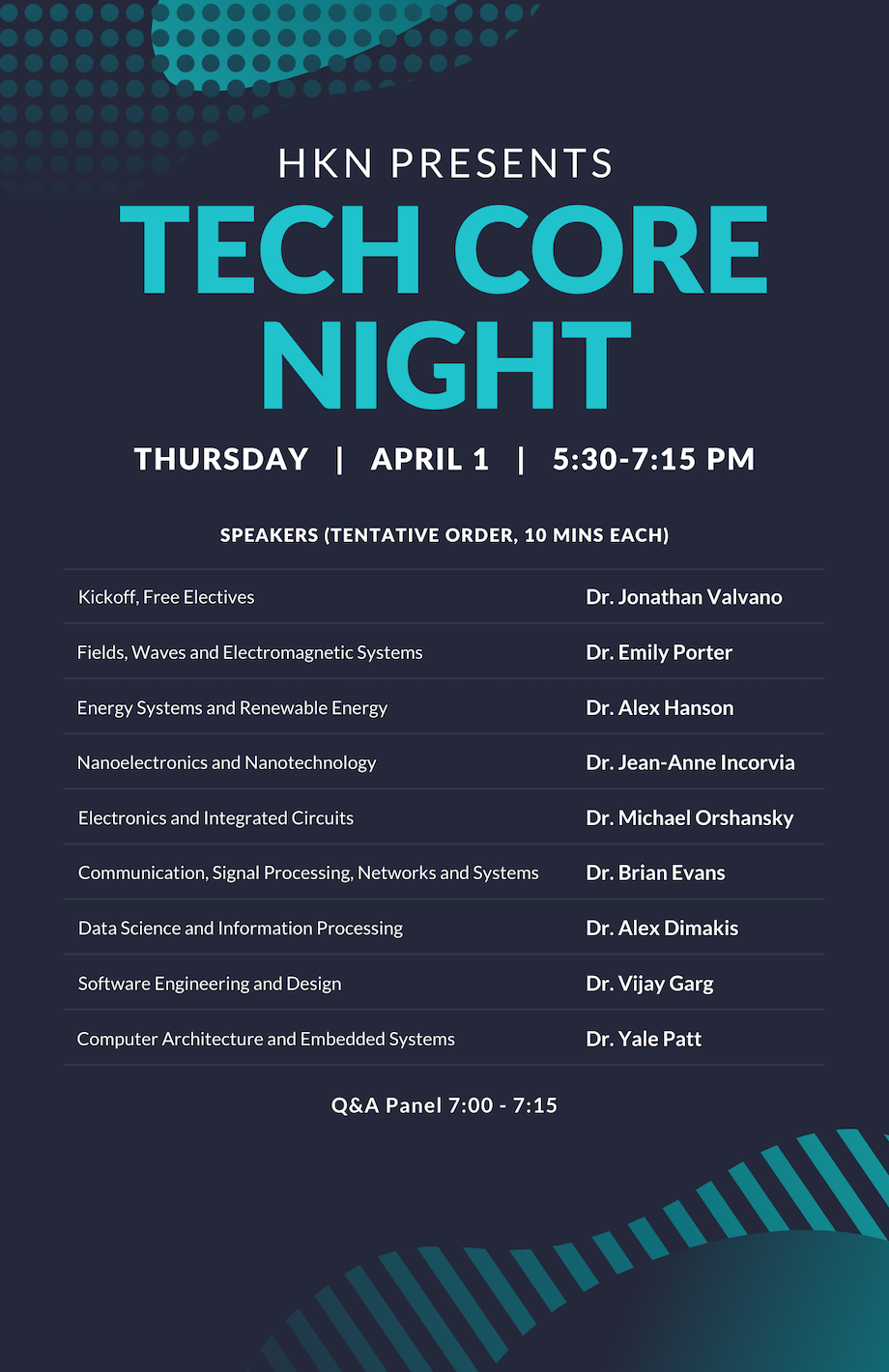 Student Organizations: Eta Kappa Nu (HKN)