The ECE Community Well-being and Support Committee, the "ECE Community Well," builds and offers support and services to care for, encourage and assist our students through their journey in our department and as part of our ECE community.
---
We are here to listen. We are here to help. We are here to guide. We are here for YOU because YOU are ECE.
---
Flat Bevo Adventure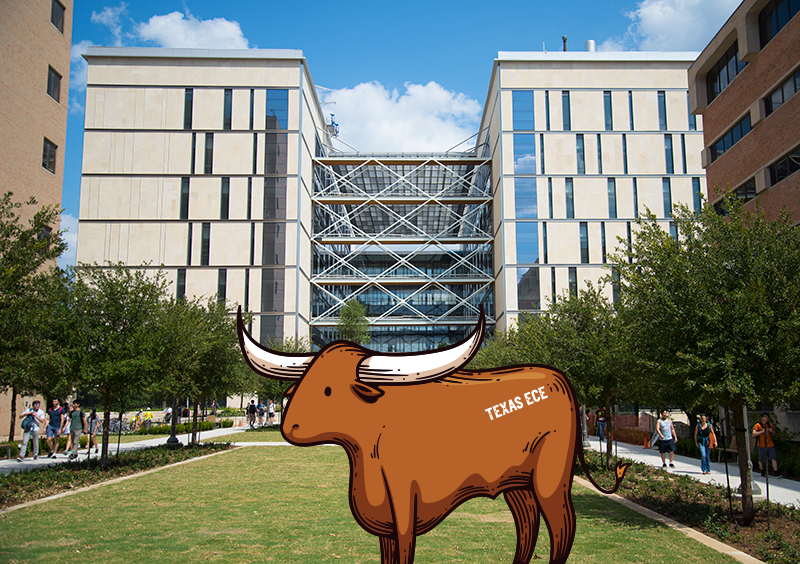 The ECE Community Well is sponsoring the "Flat Bevo Adventure" event. Beginning the first week of the Spring 2021 semester, we are encouraging students to use their creativity to either take or make a photo with yourself and "Flat Bevo" that expresses the ECE community. Download the color art and cut it out to include in photos. Or choose the black and white version and decorate Flat Bevo yourself in a fun and creative way.
Share your photos on Instagram or Twitter with the hashtag #eceflatbevo.
View entries on Instagram. View Entries on Twitter.
Follow Texas ECE on Instagram.
Winners for Most Creativity, Most ECE Spirit, and Best Community Representation will be awarded at the end of the event will receive cash prizes!
Anyone can enter but only current ECE students are eligible to win prizes.
Contest begins Tuesday, January 19th and ends on Friday, February 12th.
Winners will be announced on Tuesday, February 16th
ECE Community Well Award
The ECE Community Well Award is given to students who are engaged in the well-being and support of their ECE Community and themselves including involvement to learning and participating in wellness activities and workshops as well as connecting with their ECE Community.