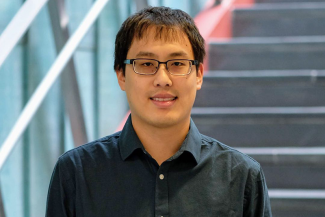 Prof. August Shi of Texas ECE has been awarded the Association for Computing Machinery Special Interest Group on Software Engineering (ACM SIGSOFT) Outstanding Doctoral Dissertation Award for his dissertation "Improving Regression Testing Efficiency and Reliability via Test-Suite Transformations." 
The SIGSOFT Outstanding Doctoral Dissertation Award is presented annually to the author of an outstanding doctoral dissertation in the area of Software Engineering. The author of the winning dissertation is invited to publish a dissertation summary in the SIGSOFT newsletter, Software Engineering Notes (SEN). The award will be presented at the International Conference on Software Engineering (ICSE).
Prof. Shi joined Texas ECE in Fall 2020 after receiving his PhD in Computer Science at the University of Illinois at Urbana-Champaign. He obtained a B.S. in both Computer Science and Electrical and Computer Engineering from The University of Texas at Austin in 2013.
His research interests are in software testing, and he is in particular interested in regression testing. August's work focuses on how to make regression testing both (1) more reliable with respect to flaky tests and (2) faster without loss in quality of testing. His work on regression testing has received an ACM SIGSOFT Distinguished Paper Award.